Nonwoven Industry Hong Kong(China) Pavilion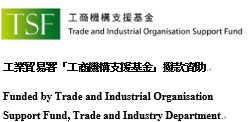 Booth NO.: 1J60, 1J66,1J72
Website: www.hkna.com.hk
Company Introduction:
The Hong Kong (China) Pavilion is organized by the Hong Kong Nonwoven Association (HKNA) and funded by the Trade and Industrial Organisation Support Fund of the Hong Kong Trade and Industry Department, HKSAR Government. In the 40 years since the reform and opening up, the nonwoven industry in Hong Kong (China) has been continuously upgraded and transformed. The technology has been kept improving and the products has expanded to medical, sanitary, filtration and other related area. Some products have been at the forefront of international market. There are currently more than 50 nonwoven manufacturers in Hong Kong. The missions of the HKNA are provision of internal and external services regarding non-woven fabrics, including promotion and protection of non-woven fabrics industry in Hong Kong and China; investigation and research on relevant issues; translation and interpretation of the Hong Kong relevant legislation for the industry reference; and working with Government for execution of those matters. Moreover, the association has adhered to its foundation mission since its establishment. While being well of staff and assistants of trade association and government, it has insisted on providing various services to its members, and promoting friendly cooperation among both local and overseas non-woven associations.
Exhibits Introduction:
In the Hong Kong (China) Pavilion, high quality, functionality and environmentally-friendly products manufactured from Hong Kong nonwoven fabric industry will be showcased. Over 300 pieces of high-quality non-woven fabrics for medical, hygiene and filtration application will be displayed to Chinese potential buyers. Our Hong Kong manufacturer can provide not only single application, but also several applications such as medical, sanitary or filter uses. HKNA will also deliver a speech on Hong Kong Nonwoven Products - Applications of Advanced Nonwoven Technology at 11:30 am on 12th Dec of the Technical Presentation section. One business networking session will be held to promote the matching of Hong Kong's nonwoven industry with on-site audiences at 2-5 pm on 12th Dec at Meeting Room 2P50.
The E-directory of Hong Kong nonwoven industry will be published at http://www.hkna.com.hk/e-directory/
Medical products: such as masks, gowns, sheets, protective clothing sets and other nonwoven products.
Hygienic products: such as baby diapers, adult diapers, pet mats, cleaning wipes, etc. Compared to foreign brands, Hong Kong manufacturers can meet the demand of the mainland China market in a much closer way. Localized and personalized hygiene products can be supplied.
Filtration products: Hong Kong nonwoven industry has decades of experience in manufacturing environmental friendly filters. Recently many efforts have been made on developing innovation and R & D capabilities; such that advanced nonwovens and products with low weight, waterproof, antibacterial or high filtration efficiency properties can be supplied.
Any opinions, findings, conclusions or recommendations expressed in this material/event (or by members of the project team) do not reflect the views of the Government of the Hong Kong Special Administrative Region or the Vetting Committee of the Trade and Industrial Organisation Support Fund.